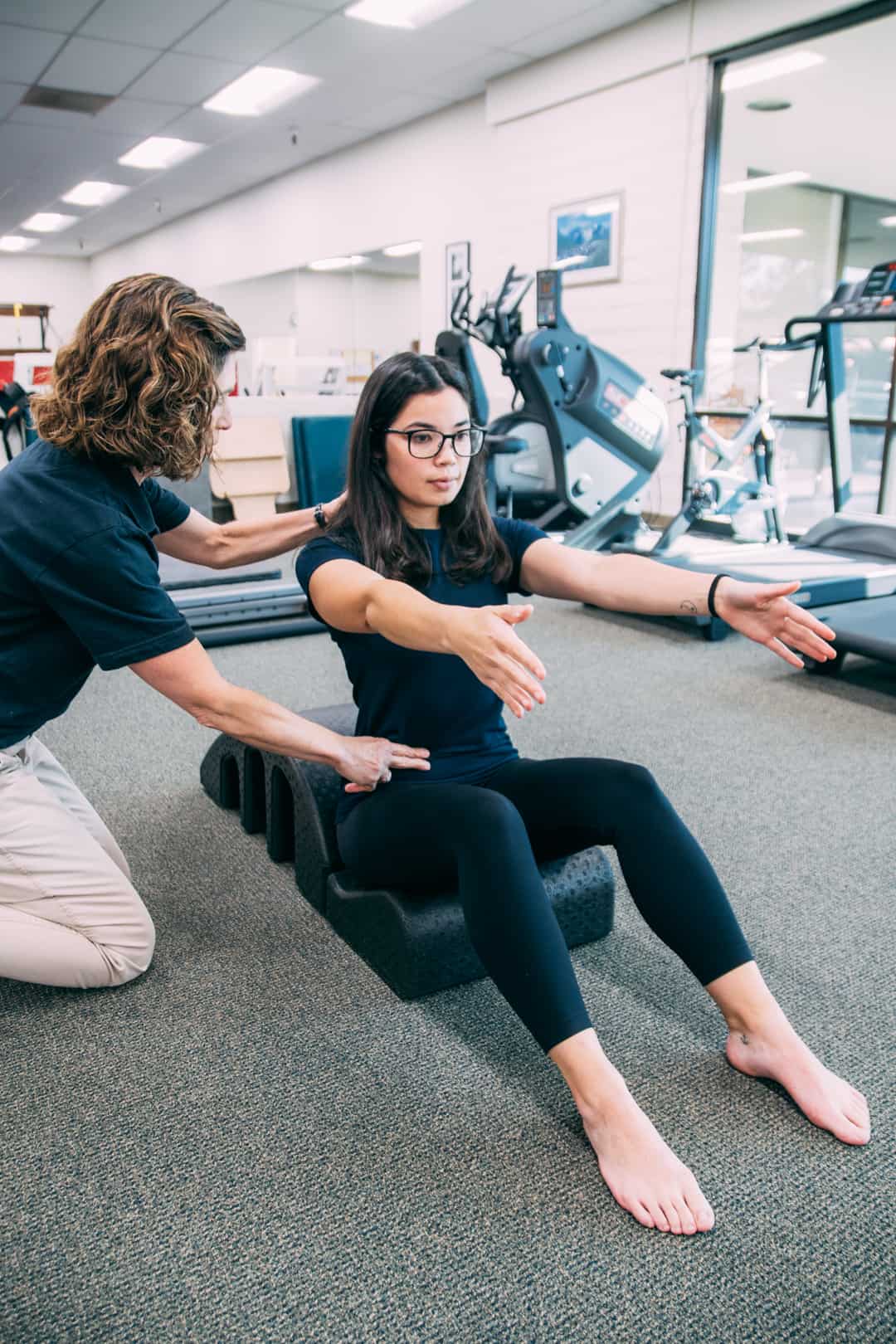 Overall Experience
"Peak Physical Therapy is the best! I have been a patient of all three of the most professional, caring, and dedicated staff, Garrett, Genevieve and Valerie. Not only is the facility one of the best in terms of facilities and cleanliness, but you can't get more professional PT services in the Bay Area. They know their stuff, not only in terms of care & treatment, but also the staff who assist with scheduling and their knowledge of insurance billing. I have been a patient for almost 4 years (2 injuries, one very serious) and can't say enough about how great my entire PT experience has been. Don't walk, run (if you can) to Peak PT when you need PT services. Lovely people, great facility, and the most professional and caring individuals you could find."
James Davis, Age 32
Work Injury
"I recently had knee surgery to repair a torn meniscus. I chose PEAK Physical Therapy in Cupertino for rehab because both of my children had gone to PEAK for sports related injuries. I work for a local Fire Department and getting back to full strength in my knee was crucial. The job can be very physical and my therapist was well aware of the activities that I needed to be prepared for to go back to work. My PT was very innovative in creating exercises that would simulate similar physical situations that I would be exposed to at work. Each time I went in, he had thought of a new creative way to challenge my knee in preparing me to return to full duty at work. He also was in contact with my Orthopedic Surgeon to make sure that everyone was on the same page. My therapist was friendly, easy to work with and talk to. The staff at PEAK was also wonderful and easy to communicate with."
– Vernon C
TMJ
"My TMJ disorder is healed! To me, that is nothing short of a miracle. I thought I was going to have to live in pain for the rest of my life, and since I plan on being around a while longer, it's nice to live without pain! Every day, my back gets stronger, and my new posture gets a little bit easier. I attribute all of this improvement to the fact that Genevieve took the time to look at me (how seldom people do this for each other) and notice that I was sitting and standing crooked! And then took the steps to help me fix this! I am so grateful for your wisdom, kindness, patience and skill! Every day I wake up thankful for my new pain-free life. Many, many thanks!"
– Laura H.
Excellent Care
"Thank you so much for all the care and help you have given me. You are truly the best healthcare professional I have ever known. I look forward to continuing on my path to good health, following your instructions, to the letter of course! Many Thanks,"
– Fran D.
Hamstring Injury
"I strained my hamstring while cycling and was referred to Peak by my doctor. My therapist evaluated my injury and got right to the heart of the problem: flexibility and strength. He gave me stretches and exercises that focused on my injury and after 6 sessions I was feeling much better. My PT set clear goals for recovery and helped me meet them. He also helped me strengthen muscles I didn't injure but contributed to my hamstring injury, which improved my overall fitness dramatically. I highly recommend Peak for any PT issues you run into! "
– Andrew B.
Customer Satisfaction
"Thanks for helping me avoid the needles and knives! I'm off and running, not perfect yet, but I'll keep up with your exercises and stretches. I'm glad I had the opportunity to work with you. I learned a lot. All the best to you and yours! "
– Coleen C.