Running Analysis
Slow Motion Video Running Analysis
Runner's run…

Here at Peak we believe in comprehensive care. That is why we provide a package for 2 sessions, one-on-one with a physical therapist as part of our running analysis program. 

As runners ourselves, we understand the frustration that comes from injuries preventing you from your sport or a plateau limiting your continued improvement. We want to help you break these barriers and achieve your running goals by offering a scientific breakdown of your running in order to optimize your sport and reduce the risk of injury.

This is an additional service to our normal physical therapy services. It requires no doctor referral or insurance so call us for pricing and to schedule today!  

What do you get?

Two sessions totaling 3 hours with our physical therapists certified in running gait analysis and RRCA coaching

Comprehensive physical therapy examination to determine injury risks or performance inhibitors

Data collected by our state-of-the-art Noraxon

myoMOTION™

motion capture program 

Slow motion video analysis with voice-over explanation of thought process and areas of improvement

Individualized report of findings

Targeted exercise program with videos and instructions to address areas of optimization and tailored to fit your own running style

What to Expect Day 1:

Physical exam

Data collection

Immediate takeaways

What to Expect Day 2:

Detailed breakdown of findings

Individualized report and video voice-over

Advancement of home exercises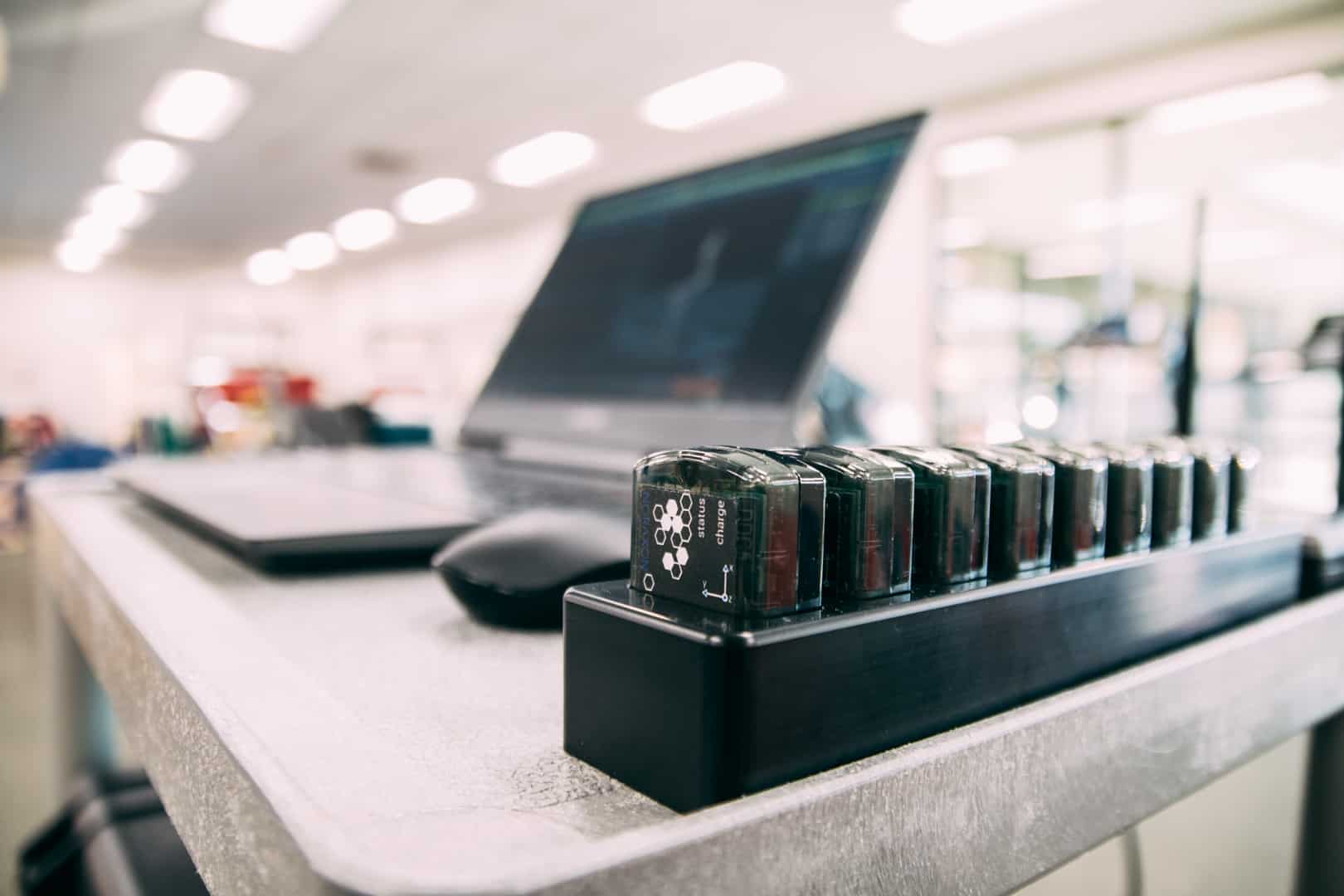 8-9 wireless sensors strapped to your body for 3D motion capture

Multiple data collections while running on treadmill or even outdoors

Quantitative data for joint angles and comparison to research and future data collections

Individualized report of findings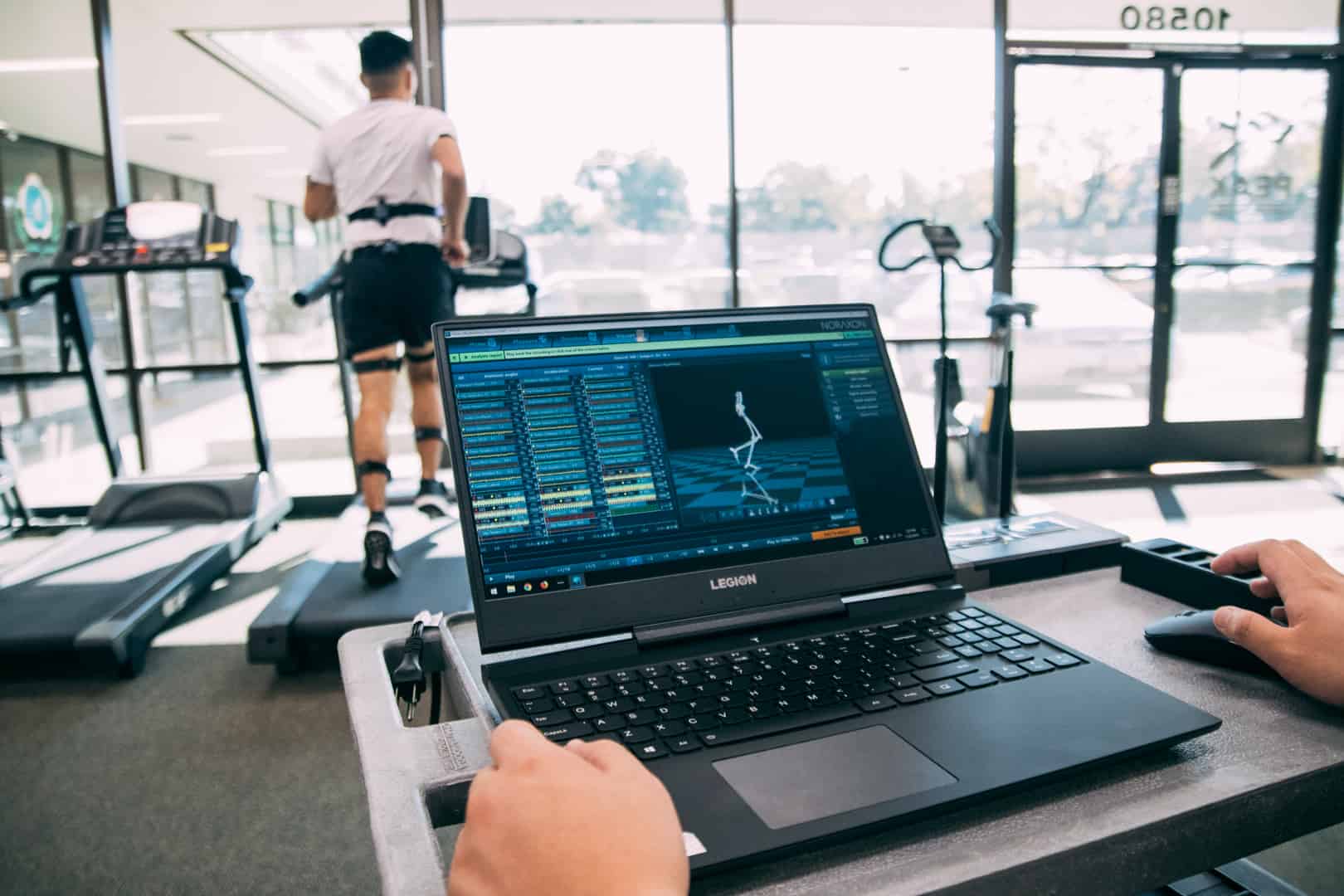 Two video angles of running on a treadmill

Slow motion video analysis

Take home voice-over of videos addressing areas of concern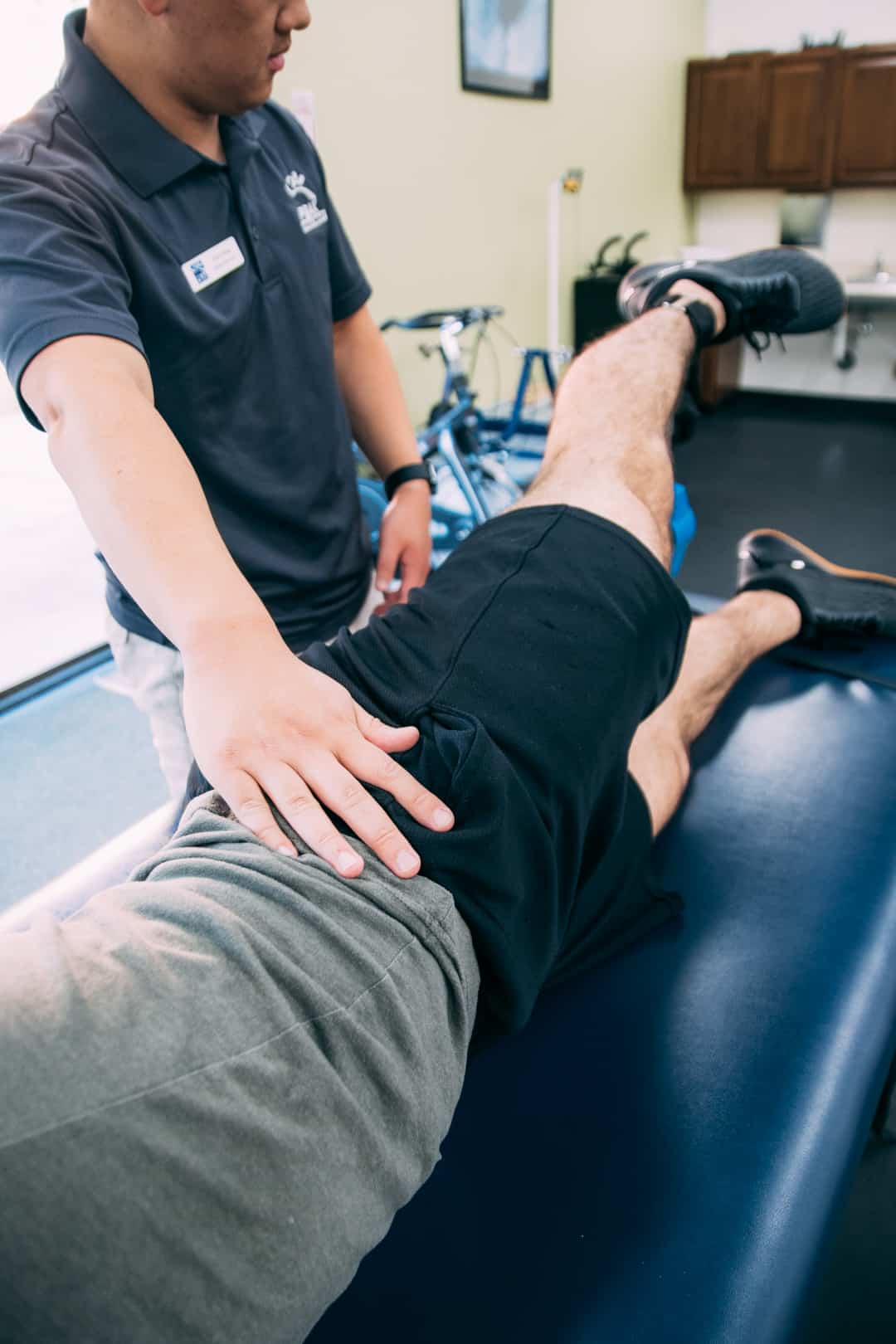 Posture and movement screening 

Comprehensive muscle and range of motion testing of specific areas

related to your performance

Identify potential injury risks in order to prevent future impairments.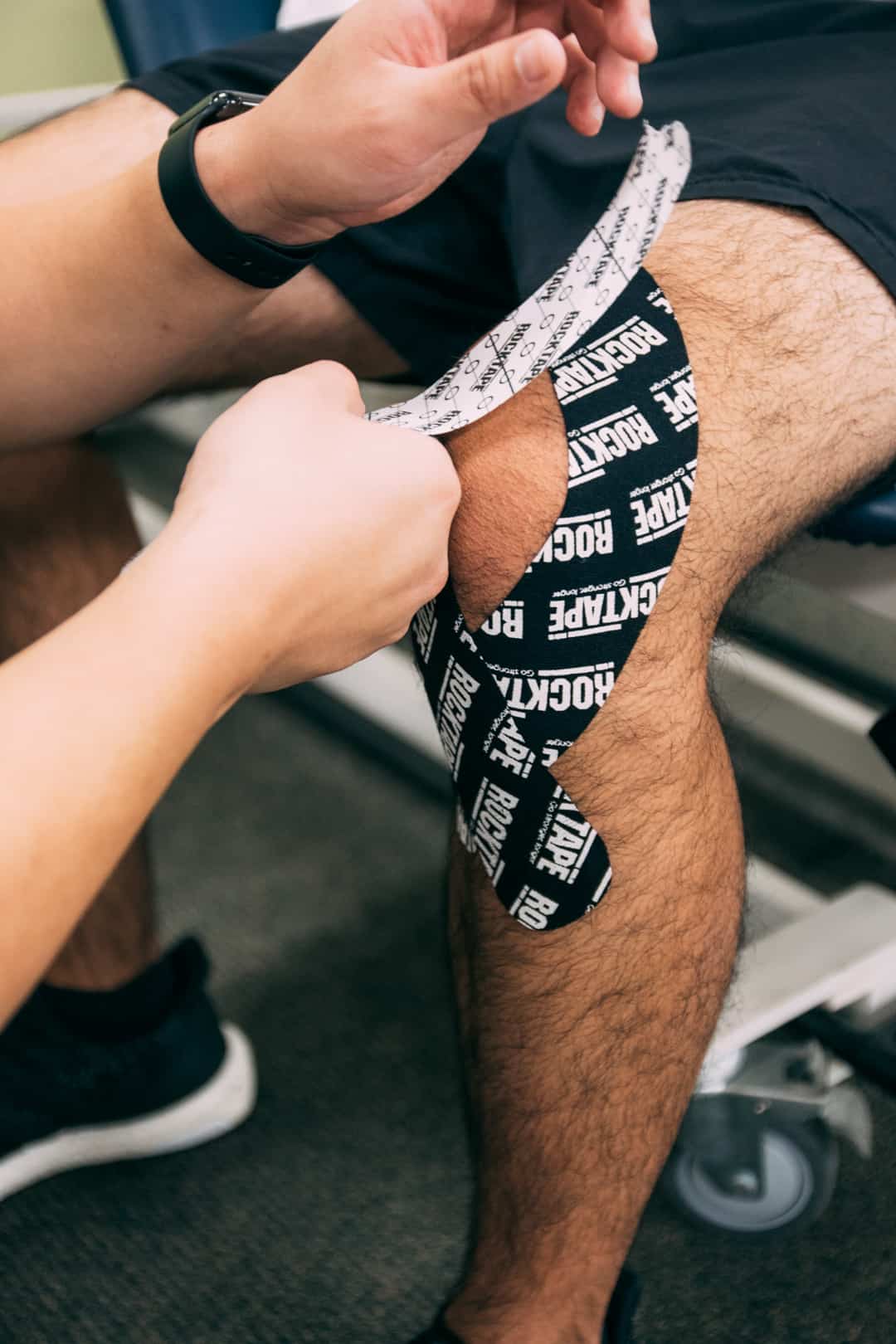 Opportunity for follow ups with your physical therapist to assess progress

Transition to physical therapy care for the injured runner

Training tips towards your next running goal

Exercise progressions
"After more than 10 years of dealing with a major pain in the butt (literally) I arrived at the office of Peak Physical Therapy. I had managed the condition through various modalities of cortisone shots, chiro care, massage, ice, drugs etc, but by the time I arrived at Peak Physical Therapy I was having pain just walking. The very first thing that my therapist went through was to re-look at the condition, where all other professionals had treated the butt itself, my PT looked at the cause and discovered that the problem was a combination of weak abs, tight back and tight hamstrings was causing the pelvis to tilt over and thus cause the pain in the butt. WOW! What a difference. Even though I'm fast approaching my fifties, my running times have gone back to those of my thirties through a combination of no pain and longer strides due to increased flexibility."

Nick G.
To book an appointment, call Peak at 408-366-1735
or email: info@peakptcupertino.com
Let us get you up and running towards your goals!